Join Kings County Conservative Party at Forum on Domestic Terrorism
Thursday, March 26, 2015 @ 7pm
@ the Archbishop Hughes KofC Building – 13th Avenue and 86th Street, Brooklyn, NY.
Featuring notable TV commentator and columnist Joseph F. Connor. Joe's articles have been published in The New York Post, Los Angeles Times, National Review Online and The Wall Street Journal. Mr. O'Connor has also appeared on several news shows including Sean Hannity, Fox & Friends, NBC Nightly News and Hardball.
Reserve Tix and Ads for Brooklyn Conservative Party's 52nd Annual Reception & Presentation of James Gay Memorial Award to Tom Long
Come celebrate the Brooklyn Conservative Party's 52nd Annual Reception on October 28, 2014 at Vicolo Ristorante @8530 Third Avenue (Corner of 86th Street and 3rd Av in Brooklyn) @ 7pm. Join friends, elected officials, candidates, Party members and guests at this annual celebration, which promises to be another great event. This year's recipient of the James Gay Memorial Award will be Tom Long, Chair of the Queens Conservative Party and long time State Party Executive Committeemember. As we honor Tom for all his work and years of devoted service, we will also present the annual Alice E. Gaffney Award to a deserving Brooklyn Conservative for whom it will be a surprise. Mark Your Calendar and plan to attend.
Tickets are $85pp. You are also encouraged to take an ad in the souvenir journal, which is a major factor in the Party fighting for conservative issues and legislation.
Journal ads: Please print out this posting and/or separately send up to four lines (preferably before October 14th ) with check payable to Kings County Conservative Party. Ad rates are: Gold ads – $150; Silver Benefactor – $125; Sponsor Listing – $100; Subscriber Listing – $75.
Please mail checks for tickets and ads to Kings County Conservative Party- 486 78th Street, Brooklyn, NY 11209.
******************************************************************************************************
MARTY GOLDEN for SENATE STAMATIS LILIKAKIS for ASSEMBLY CAMPAIGN OFFICE OPENING CELEBRATION:
September 3rd 7pm @ 9712 3rd Avenue, Brooklyn
The Brooklyn Conservative Party is pleased to invite you to the opening of the campaign offices, with a meet and greet, of local candidates Marty Golden and Stamatis Lilikakis on Wednesday, September 3rd, at 7:00 PM. Also in attendance will be Congressman Mike Grimm and Assemblywoman Nicole Malliotakis.
The office is located at 9712 3rd Avenue, Brooklyn, NY.
We also have lawn signs and literature available for, Rob Astorino for Governor, Michael Grimm for Congress and Marty Golden for State Senator as well as Stamatis Lilikakis for Assembly. If you would like any of the above, please contact the Conservative Party at 718-921-2158 or by E-mail at brooklynconservativeparty@gmail.com.
See you on September 3rd.
*********************************************************************************************************
AMERICAN HERITAGE DINNER: JULY 30, 2014:
The Conservative Party of Kings County and the Conservative Party of Queens County announced their annual American Heritage Dinner will be held on July 30, 2014. This year Brooklyn hosts the event at
El Caribe- 5945 Strickland Avenue, Brooklyn, NY. Cocktails at 7 pm and Dinner and festivities at 8 pm.
Join friends and Party members as we salute Stephen Cassidy, President of the NYC Uniformed Firefighters Association and present him with the Thaddeus Dabrowski Memorial Award.
Congressional, Statewide and local elected officials and candidates have been invited and it is expected to be a stellar event. The American Heritage Dinner is a tradition and a highlight of the year.
Brooklyn attendees may reserve by sending checks payable to the Conservative Action Fund and mailing to 7317 12th Avenue, Brooklyn, NY 11228.
Tickets: $175 each
Benefactor: 2 tix for $450
Patron: 3 tix for $625.
Questions? call the Party or email brookynconservativeparty@gmail.com
Hope to see you on July 30th!
****************************************************************************************************
Please join the Brooklyn Conservatives for upcoming activities:
Commemorate Tax Freedom with the Brooklyn South Conservative Club- May 22 7pm a

t Hall of Fame Billiards 505 Ovington Ave. Brooklyn.: Tax Freedom came May 2 this year- that is the date you finish paying Uncle Sam and can keep some of your hard earned wages.- a fun event and opportunity to join friends or make new ones.
Brooklyn Conservative Party Annual POW/MIA Flag raising and Memorial Day Commemoration – Memorial Day Monday May 26 at 10AM sharp at the liberty pole located at Shore Road and 81st Street. This is a meaningful commemoration performed each year with the Boy Scouts and community leaders and members. Let us remember those who have given the greatest sacrifice and those who go missing. Please make every effort to make this event.
Brooklyn Conservatives will then join the Bay Ridge Memorial Day Parade on 3rd Avenue at 10:45am
Join the Statewide Ticket at the NYS Conservative Party's 52nd Annual State Dinner on June 17, 2014 at the Sheraton in Manhattan at 7pm. Texas Governor Rick Perry will speak and the State ticket for 2014 will be on hand . For more information or reservations see www.cpnys.org
************************************************************************
March 10th, 2014 | 
Author: 
Ross Brady
| 
Edit
Join the Brooklyn Conservatives for our annual brunch where we will honor local civic leader and volunteer Laurie Windsor with this year's Ronald Reagan Americanism Award. Ms. Windsor is an an advocate for education and many other facets of our community over many years. Come help us thank Laurie for her volunteer efforts.
Laurie Windsor – President of Community Education Council District 20, President of the Bay Ridge chapter of the Deborah Hospital Foundation, Member of Community Board 11, Former Treasurer of St. John's Church
We will also hear an address by political and government analyst and columnist Nicole Gelinas. Gelinas is the Searle Freedom Trust Fellow at the Manhattan Institute and a contributing editor of City Journal. Gelinas writes on urban economics and finance, municipal and corporate finance, and business issues. She is a Chartered Financial Analyst (CFA) charterholder and a member of the New York Society of Securities Analysts. Her most recent book,After the Fall: Saving Capitalism from Wall Street—and Washington was published on November 2009 by Encounter Books.
Gelinas has published analysis and opinion pieces on the op-ed pages of The New York Times, The Wall Street Journal, the Los Angeles Times, the San Diego Union Tribune, the New York Sun, the New York Daily News, the New York Post, the Dallas Morning News, the New Orleans Times-Picayune, and the Boston Herald. She has also written for Crain's New York Businessand National Review Online.
Before coming to City Journal, Gelinas was a business journalist for Thomson Financial in New York, where she covered the international syndicated-loan and private-debt markets. She also wrote a regular op-ed column for the New York Post.
Gelinas graduated from the Newcomb College of Tulane University with a B.A. in English literature. She and her husband live in Manhattan. (Bio compliments of the Manhattan Institute.)
Sunday April 6, 2014 @ 12 noon @ Bay Ridge Manor 76th Street off 5th Avenue in Bay Ridge
Please make checks  for $55 per person payable to Kings County Conservative Party Mail to Kings County Conservative Party 486 78th Street, Brooklyn, NY 11209.
Questions: Email us at brooklynconservativeparty.com
********************************************************************************************************
*****************************************************************************************************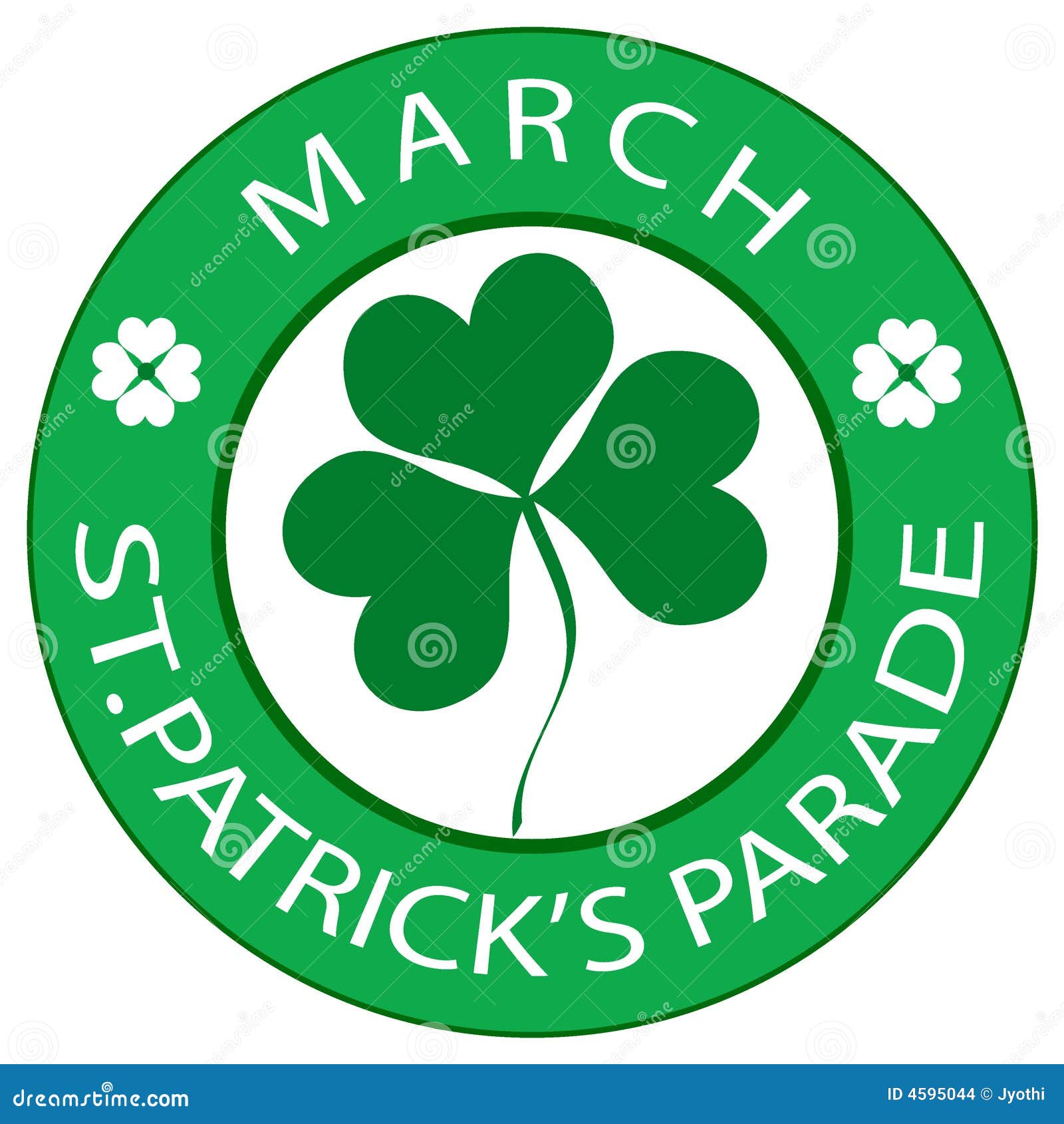 Join your friends at the Brooklyn Conservative Party as we March in the Bay Ridge St. Patrick's Parade this Sunday March 23, 2014. Line up with us at Marine & 3rd Aves by 12:30. We have proudly Marched in the parade on numerous occasion and it is a worthwhile event. Support our Party and enjoy the parade. Look for the Kings County Conservative Party and/or Brooklyn South Conservative Club banner(s).
*******************************************************************************************************
Let's Give Joe the big Mo(mentum)Share a Slice of New York and a Slice of Pizza at First Mayoral Debate
Come Join Friends and Neighbors as the first of the Mayoral Debate Kicks Off.
Join us at Frank's Brick Oven Pizza – 7502 Thirteenth Avenue.
WHEN:  6:45 pm TOMORROW- OCT 15, 2013. (RIGHT ACROSS THE STREET FROM BROOKLYN CAMPAIGN HEADQUARTERS)
Good times, good debate. We expect Joe to smoke out DeBlasio so people will know the real differences and choice they have. Let's rally around our candidate.
Brooklyn South Conservative Club
will underwrite. All of us -Democrats, Republicans, Conservatives, Independent, – All of Us in Brooklyn know what is at stake.
*******************************************************************************************************
KINGS COUNTY CONSERVATIVE PARTY ANNUAL DINNER
Tickets and Journal ads now available.
Dear friends: Please join us for our annual dinner on October 30, 2013 @ Sirico's located at 81st Street and 13th Avenue. Tickets remain at $85 . You can also print the journal ad form below and mail payment for the tickets and an advertisement in the souvenir journal at the same time. The Journal is a good way to keep up the good fight. The dinner is always worthwhile, with our elected officials and candidates, and our honorees. This year's James Gay Memorial Award Recipient is Alice Gaffney and the Jim Ryan Award recipient will be revealed at the dinner. The complete Citywide Ticket has been invited.
KINGS COUNTY CONSERVATIVE PARTY
51st Annual Reception JournalContract
HONORING OUR CANDIDATES AND
JAMES GAY MEMORIAL AWARD RECIPIENT ALICE GAFFNEY
TO BE HELD AT
SIRICO'S
8023 – 13th Avenue • Brooklyn, New York WEDNESDAY EVENING, OCTOBER 30, 2013
Name:
Address:
Telephone: (    )                                                                                                                      Date:                         , 2013
o Paid         o Not Paid
RATES:
Gold Patron Listing …………. $150
Silver Benefactor Listing …. $125
Sponsor Listing ……………… $100
Subscriber ……………………… $75
Signature______________________________________
Copy of Listing — Please Print Plainly. Listings are Limited to Four (4) Lines. IMPORTANT: Printer's Deadline is Two (2) Weeks before Date of the Affair.
Tickets: ___ @ $85 = $_______
Make Checks Payable To: KINGS COUNTY CONSERVATIVE PARTY
And Mail c/o:
Ross Brady, Kings County Conservative Party, 486 78th Street, Brooklyn, NY 11209
Please include address on checks.
****************************************************************************************************
The Kings County Conservative Party's Annual Brunch will take place on April 14, 2013 at the Bay Ridge Manor (76th Street off Fifth Avenue, Brooklyn). 12pm – 3pm.
This year we welcome you to join us as we present the annual Ronald Reagan Americanism Award to Arlene Keating, Executive Secretary and former president of the Bay Ridge Community Council. She is a respected and effective civic leader in our community. Arlene works hard for the community and for the principles and needs of the people. Join us to show appreciation.
Featured at the event will be John McLaughlin, CEO and Partner at McLaughlin and Associates, a leading national survey and research services company. John has aided organizations, and clients throughout the world including the American Conservative Union, Hon. Eric Cantor, the New York Jets and many others. He has his ear to the ground and finger on the pulse of politics in the U.S. and beyond. Do not miss this speaker.
Mailing will go out but contact us at brooklynconservativeparty@gmail.com, comment here, call 718-921-2158 or mail your request for reservations @ $60 per person payable to Kings County Conservative Party to Conservative Party c/0 Ross Brady 486 78th Street, Brooklyn, NY 11209.
*****************************************************************************
March 21st, 2013 | 
Author: 
Ross Brady
| 
Edit
May the road Rise up to meet our feet..
Sunday- March 24th, 2013- Queue up at corner of Marine and 3rd Avenue in Bay Ridge to march with the Brooklyn Conservatives in the St. Patrick's parade. See neighbors and friends and proudly march with our banner. The Brooklyn South Conservative Club will march with us. Take this opportunity to support the Deputy Grand Marshall – our own Eileen Long.
**************************************************************************************************
Brooklyn South Conservative Club cordially invites you to it's Presidents' Day Dinner
Thursday, February 21, 2013
6:30 PM 
Dyker Beach Golf Course
1020 86th Street Brooklyn, NY 11217
Special Guest  Hon.Joe Lhota, Mayoral Candidate
George McDonald ,Mayoral Candidate Scheduled to appear
1st Annual Eugene Walsh Memorial Award Recipient: Mike Long
Paul Adams Award Recipient: Congressman Peter King
Cover; $100. Tables $1000
Liam McCabe, President
Reception Chair: Christine Sisto
For more info please contact: Christine Sisto – (347)439-6085
BROOKLYN SOUTH CONSERVATIVE CLUB (fka Eugene Walsh Conservative Club, est. 1985) will provide further information on its meetings and activities as well as information on how to join or participate.
BROOKLYN SOUTH CONSERVATIVE CLUB PRESIDENT'S DAY RECEPTION SCHEDULED FOR FEB 21, 2013. More to come..
*******************************************************************************************************
ANNUAL RECEPTION AND PRESENTATION OF JIM GAY MEMORIAL AWARD AND JIM RYAN MEMORIAL AWARD TAKES PLACE THURSDAY, NOVEMBER 15, 2012
The Kings County Conservative Party Annual Reception will be held on November 15th @7pm at Sirico's -8023 13th Ave, Brooklyn, New York. Our elected officials and candidates will be on hand.
This is our 50th Anniversary and we look forward to sharing some time with each other to look ahead and to enjoy the post election season and each others company. We will bestow the Jim Gay Memorial Award to Mary Schmidt Roth and the Jim Ryan Award to a deseving member of he executive committee.
If you reserved for November 1st, please join us on November 15th. If you were unable to make it on the 1st, but can join us for the 15th, we would be very happy to see you. Please reply to let me know you are coming.
Happy Veteran's Day to all of our veterans.
*******************************************************************************************************
The AMERICAN HERITAGE DINNER, the annual joint event by the Kings County Conservative Party and the Queens County Conservative Party will take place on July 12, 2012 at Paradise Catering – 51 Avenue U in Brooklyn. This year's recipient of the Thaddeus Dabrowski Award will be Congressman Michael Grimm. All are invited. Tickets are available. Corporate checks also permitted by law. Cost is $175 per ticket payable to the CONSERVATIVE ACTION FUND. Mail to CONSERVATIVE ACTION FUND- 7317 12th Avenue, Brooklyn, NY 11228.
Questions? send an email or call 718-921-2158
The 107th Annual Independence Day Parade
Sponsored by the
Long Island Assembly #703
Knights of Columbus
Will take place on
Saturday June 30, 2012
Schedule of events
11:15 am Line up for parade
12 Noon Step-off
Parade route
Starts at 13th Ave and 71th Street
Ends at 13th Ave and 86th Street
Archbishop John Hughes Council 481
The 2012 Award recipients are
Pro-Patria Award: Rev. Fr. Raymond Nobliletti M.M.
Fr. Brogan Community Service Award: Fran Vella~Marrone
Grand Marshal: Ted General
EUGENE WALSH CONSERVATIVE PARTY CLUB 486 78TH Street * Brooklyn, New York * 11209* (718) 921-2158
Please join us as we march in the 2012 Bay Ridge Saint Patrick's Day parade:
Sunday, March 25th – 12 Noon
Lineup at Marine Avenue and 4th Avenue
March under our banner with pride. A good time to be had by all. The parade has always proved to be a rewarding experience of camaraderie and good spirits.
We would be glad to have you join us as the road comes up to meet us and the wind is at our backs down 5th Avenue.
Brooklyn Chairman Jerry Kassar Radio Interview Sunday 10pm WOR 710AM: Discussing the Modern Conservative Moveement with Mike Connors host of "Ask the Lawyer"
Don't miss Brooklyn Conservative Party Chairman Jerry Kassar as he is interviewed this Sunday February 26, 2012 on WOR Radio 710AM. Jerry will appear on Mike Connors' radio show "Ask the Lawyer from 10-11pm.
_____________________________________________________
March 11, 2012 @ Bay Ridge Manor: Annual Brunch and Presentation of the Ronald Reagan Americanism Award
Wendy Long, Prospective U.S. Senate candidate will address the Kings County Conservative party at the annual brunch on March 11, 2012 from 12-3pm at the Bay Ridge Manor located at 476 76th Street in Brooklyn, NY. Long served as law Clerk for U.S. Supreme Court Justice Clarence Thomas and New York Court of Appeals judge Ralph K. Winter. She was Chief Counsel to the Judicial Confirmation Network where she fought for judicial constraint and weighed in on judicial nominations. She has acted as press secretary for two Republican U.S.. Senators and was litigation partner for the law firm of Kirkland & Ellis, LLP.  Ms. Long was active with the Federalist Society.
Community activist Ilene Sacco will receive the Ronald Reagan Americanism Award for her outstanding work in the community. Many may know Ilene from her years of service to the Bay Ridge Community Council, the Dyker Heights Civic Association, her work with elected officials, or her tireless work as President of the 68th Precinct Community Council. She has also been a supporter of conservative causes.
Make your reservations now. Tickets are available for $55 per  person. Reserve by calling 718-921-2158, fax to 718-921-5268, or send your check payable to the Kings County Conservative Party to Ross Brady at 2064 84th Street, Brooklyn, NY 11214.
Sunday March  11, 2012: 12-3pm @ Bay Ridge Manor (76th off 5th Ave)
SAVE THE DATE: NOVEMBER 3, 2011- KCCP ANNUAL RECEPTION & COCKTAIL PARTY and PRESENTATION of JIM RYAN and JAMES GAY MEMORIAL AWARDS:
The Kings County Conservative Party's Annual Reception and Cocktail Party, and presentations of the Jim Ryan Memorial and James Gay Memorial Awards will take place on November 3, 2011 at 7 pm. at Sirico's – 8023 13th Avenue in Dyker heights, Brooklyn.
Please mark your calendars and plan to attend. We look forward to seeing friends old and new and enjoying a great event. More information will be forthcoming. As always, please check our weblog and/or friend BrooklynConservativeparty of Facebook.
THANK YOU FOR YOUR SUPPORT